STRHS Lawrenceburg Welcomes Orthopedic Physician Assistant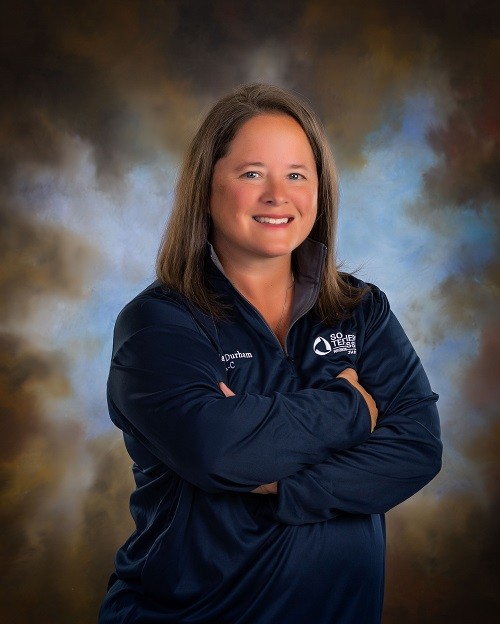 Southern Tennessee Regional Health System Lawrenceburg is pleased to welcome Melanie Durham, PA-C, to our team of medical professionals. Durham is a Certified Physician Assistant, specializing in Orthopedics.
Melanie Durham, a Lawrence County resident since 2004, is originally from Trussville, AL. She received her undergraduate degree from MTSU and her physician assistant training from the University of Alabama Birmingham. She and her husband Ryan share two children, Brooks and Owen. While studying at MTSU, Melanie played for their softball team. She most recently received the honor of being named to the MTSU sports Hall of Fame. Melanie has been practicing as a physician assistant since 2002 and has an extensive background in orthopedics, sports medicine, and general surgery. In her first week with STRHS, Durham reflected on her reasoning for bringing her expertise back to the place she calls home. "I moved to Lawrence County twenty years ago. It was my husband's childhood home. Since then, this community embraced me and our children as only a small town can. Lawrence County truly is home. I am excited and proud for the opportunity to be a part of a hometown team with Dr. Thomas offering top notch state of the art orthopedic care to family, friends, and neighbors in this great place we call home," said Durham.
"It's always exciting to have a provider return to their hometown and provide care to members of their community. We are thrilled to have Melanie return to Lawrence County and join our hospital and our orthopedic practice. She brings a wealth of knowledge and experience that will be invaluable to our patients," says Mike Howard, CEO. "Her dedication to delivering superior patient care aligns with our mission to provide the best possible care and treatment to our patients."
Melanie Durham, PA-C, is now accepting new patients. To schedule an appointment, please call Southern Tennessee Orthopedics at 931.762.4400 or visit SouthernTennesseeMedicalGroup.com
Read All Posts