STRHS-Lawrenceburg, formerly Crockett Hospital, is a 99-bed, acute care facility located in Lawrenceburg, Tennessee, 85 miles south of Nashville.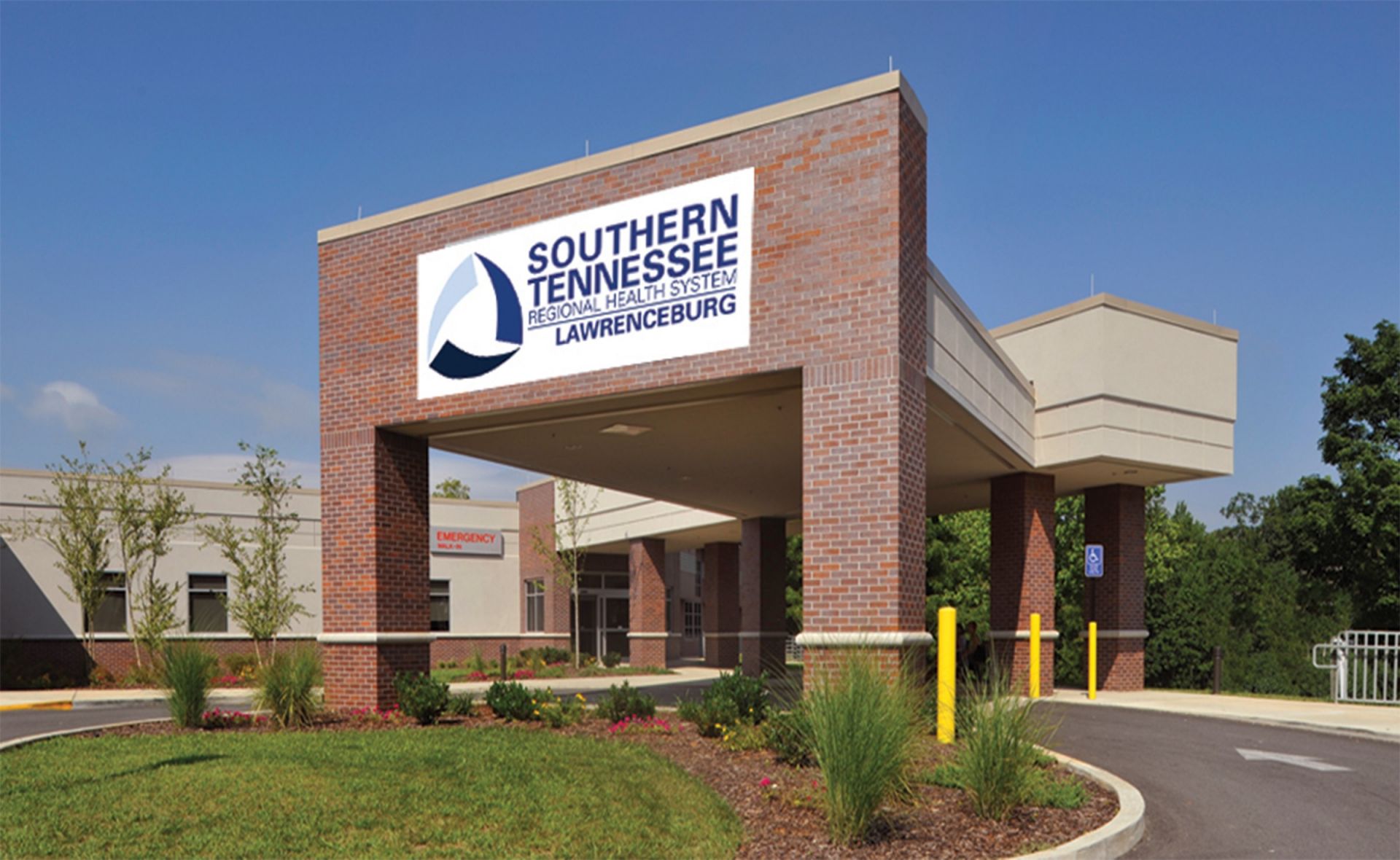 We have been providing the best healthcare in Lawrence County and surrounding counties in Southern Middle Tennessee since 1974. We expanded the facility and services in 1991 with the addition of an Outpatient Surgery Unit, a state-of-the-art 24-hour physician-staffed Emergency Department, and an Intensive Care Unit. The hospital opened a 10-bed Physical Rehabilitation Unit in 1997, and a Women's Health Center in 1999. Diagnostic imaging services include in-house MRI, Nuclear Medicine, CT, X-ray, Digital Mammography and Ultrasound. The Rehabilitation Unit provides Physical, Occupational and Speech Therapies. In 2009, a $5.6 million construction was completed which expanded the Emergency Department, Outpatient Surgery Unit and Registration area.
STRHS-Lawrenceburg is dedicated to providing our friends and neighbors with the healthcare they need close to home. What makes us special is our staff Our healthcare professionals are well-trained, dedicated, and above all else, caring. STRHS-Lawrenceburg is fully accredited by the Joint Commission and the Society of Chest Pain Centers.
Mission
Making Communities Healthier®
Vision
We want to create places where:
people choose to come for healthcare
physicians want to practice
employees want to work
High Five Guiding Principles
Delivering high quality patient care
Supporting physicians
Creating excellent workplaces for our employees
Taking a leadership role in our communities
Ensuring fiscal responsibility
Accreditation
Joint Commission accreditation addresses all complaints that pertain to patient safety or quality of care issues within the scope of Joint Commission standards. The Joint Commission has a toll-free hotline number that gives patients, their families, caregivers and others an opportunity to share concerns regarding quality of care issues at this accredited hospital.

The toll-free number is 1-800-994-6610, or visit http://www.jointcommission.org.
Chest Pain Center
STRHS-Lawrenceburg is proud to be an accredited chest pain center. We achieved our accreditation in 2007. To earn accreditation, We first had to meet or exceed a wide set of stringent criteria and then allow an on-site evaluation by a review team from the Society of Chest Pain Centers. The Society promotes protocol-based medicine, often through a Chest Pain Center model to address diagnosis and treatment of acute coronary symptoms, acute decompensated heart failure, and to promote the adoption of process improvement by healthcare providers.

This accreditation qualifies our hospital's Emergency Department (ED) as a full-spectrum emergency cardiac care program; offering rapid diagnosis and fast track treatment before a situation worsens, often preventing a severe heart attack from occurring. This also standardizes care for those entering with chest pain, thus resulting in a more efficient use of the ED, which reduces or eliminates bottle-necks in the Emergency Department.