Surgical Podiatrist offers Minimally Invasive Bunion Surgery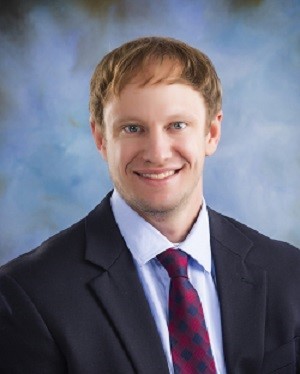 Dr. James Barksdale of Southern Tennessee Orthopedics in Lawrenceburg offers a minimally invasive surgery option for patient suffering with bunions. Dr. Barksdale, surgical podiatrist, offers a bunion surgery option that will have patients walking after surgery and back in their regular shoes within 4 to 6 weeks.
What is PROstep ® Minimally Invasive Surgery?
PROstep minimally invasive surgery involves performing surgery through tiny incisions, usually under some form of image guidance. The incisions are just a few millimeters long compared to 3-5 inch incisions used in traditional open bunion surgery.
This type of surgery has been enabled by advances in technology which have allowed the development of very small drills (called burrs). These can be used to make delicate cuts in the bones of the foot to re-align them through very small incisions. The surgery is carried out under image guidance in surgery and allows your surgeon to have eyes inside the foot when performing surgery.
Benefits of PROstep® Minimally Invasive Surgery
Patients who experience PROstep minimally invasive surgery on average can recover faster compared to a traditional open procedure.2,3 Typically you will walk out of surgery in a post-op shoe without the use of assistive devices such as a knee scooter or crutches.
Bunions can really slow you down and having a traditional open surgery can require a longer and more painful recovery, which means putting life on pause. PROstep gets you back on your feet faster including a quicker return to function2,3 such as driving, working, exercising or whatever else.
This surgery requires much smaller incisions compared to an open procedure1, meaning you won't have a large scar as a result. 1,2 Effective relief from bunion pain is the most important benefit but preserving the natural look of your foot is also part of the PROstep minimally invasive standard- a difference you can feel as much as you can see.
When compared to traditional open bunion surgery, PROstep results in:
Quicker return to function2,3
Less pain1
Smaller scars1,2
Overall increased patient satisfaction1
Less need for opioids post-op4
---
IMPORTANT INFORMATION
For important risk information visit www.prostepmis.com
Individual results and activity levels after surgery vary and depend on many factors including age, weight and prior activity level. There are risks and recovery times associated with surgery and there are certain individuals who should not undergo surgery. Only a physician can tell you if this product and associated procedure are right for you and your unique circumstances. Please consult with a physician for complete information regarding benefits, risks, anticipated implant duration and possible outcomes.
References
Lam P, Lee M, Xing J, Di Nallo M. Percutaneous Surgery for Mild to Moderate Hallux Valgus. Foot Ankle Clin N Am 2016; 21: 459-477.
Lee M, Walsh J, Smith MM, Ling J, Wines A, Lam P. Hallux Valgus Correction Comparing Percutaneous Chevron/Akin (PECA) and Open Scarf/Akin Osteotomies. Foot Ankle Intl 2017; 38(8): 838-846.
Maffulli N, Longo UG, Oliva F, Denaro V, Coppola C. Bosch Osteotomy and Scarf Osteotomy for Hallux Valgus
Jimmy J. Chan, MD; Javier Z. Guzman, MD; Andrea Nordio, MD; Jesse C. Chan; Carl M. Cirino, MD; Ettore Vulcano, MD. Opioid Consumption and Time to Return to Work After Percutaneous Osteotomy in Foot Surgery. Orthopedics. May 7, 2020.
AP-015739
Copyright © 2022 PROstep, Stryker
For more questions, or to schedule an appointment with Dr. Barksdale, call 931.762.440 or visit SouthernTennesseeMedicalGroup.com
Read All Posts