Barry Allen, MD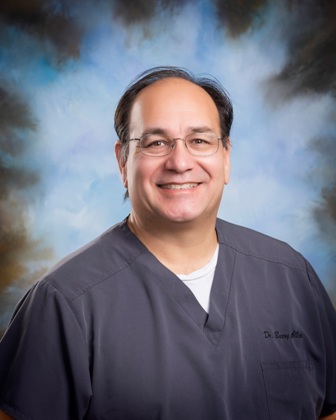 Dr. Barry E. Allen, MD completed his undergraduate studies at West Virginia University and then attended Marshall University School of Medicine in Huntington, WV where he received his medical degree. He completed his residency in diagnostic radiology at Vanderbilt University in Nashville, TN and he is Board Certified in diagnostic radiology.
Dr. Allen's skill set includes, but are not limited to, kyphoplasy, nephrostomy, ureteral stints, nerve root blocks, trans hepatic biliary drains, epidurals, bone marrow biopsies, arthrograms and discograms, thyroid, liver and lungs. He is very experienced in all the modalities offered at STRHS Lawrenceburg such as CT, MRI (including Neuro and MSK), ultrasound, nuclear medicine, mammography including breast biopsy and stereotactic breast biopsy, DEXA (bone density) scans, as well as fluoroscopic exams, and plain films.
Dr. Allen Brings more than twenty-five years of experience in radiology to the medical imaging department in Lawrenceburg.