June is Wound Healing Awareness Month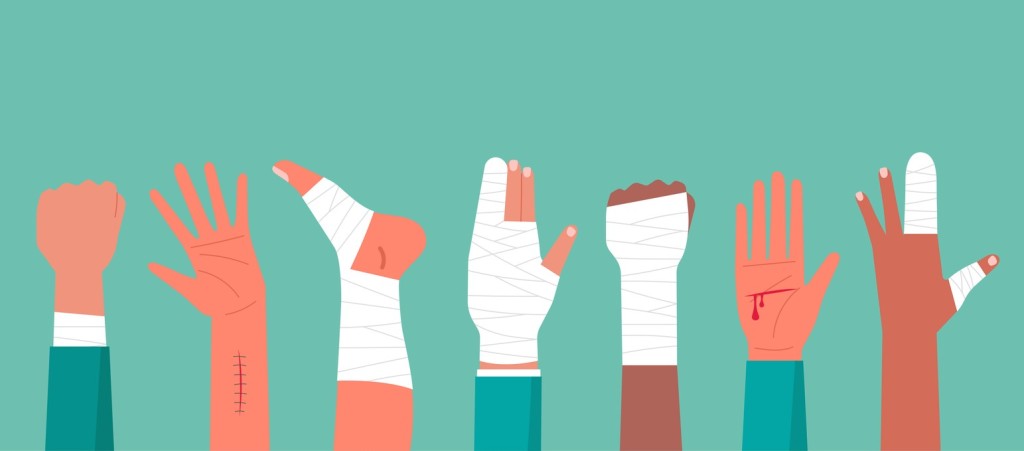 June is Wound Healing Awareness Month, a time to recognize patients living with chronic wounds and the providers who treat them. In the U.S. nearly 8 million people suffer from chronic wounds including diabetic foot ulcers, venous ulcers, and pressure injuries (bed sores). If these wounds become severely infected, life-threatening complications can occur.
Approximately every 17 seconds someone in the U.S. is diagnosed with diabetes, and every day 230 Americans with diabetes will undergo an amputation. Patients with diabetes are at a much higher risk for chronic wounds because high glucose levels cause hardening of the arteries, narrowing of the blood vessels and diabetic neuropathy, or a lack of feeling in the limbs. All of these conditions can negatively impact healing due to a lack of oxygen to the skin and tissues, which is critical to wound healing.
With early detection, proper evaluation and specialized treatment, most non-traumatic lower extremity amputations can be avoided and wounds can be healed within around eight weeks. It's important for patients with diabetes or vascular disease to examine the feet on a daily basis, including the bottoms. If a wound develops, it's very important to have it evaluated as quickly as possible to avoid further complications.
At Southern Tennessee Advanced Wound Center, we're using advanced techniques and technologies to shorten our patients' wound healing times significantly so they can get back to doing the things they love. If you or someone you care about has a non-healing wound, give us a call at 931.244.6058 for more information and assistance.
Read All Posts