Demo Day Celebration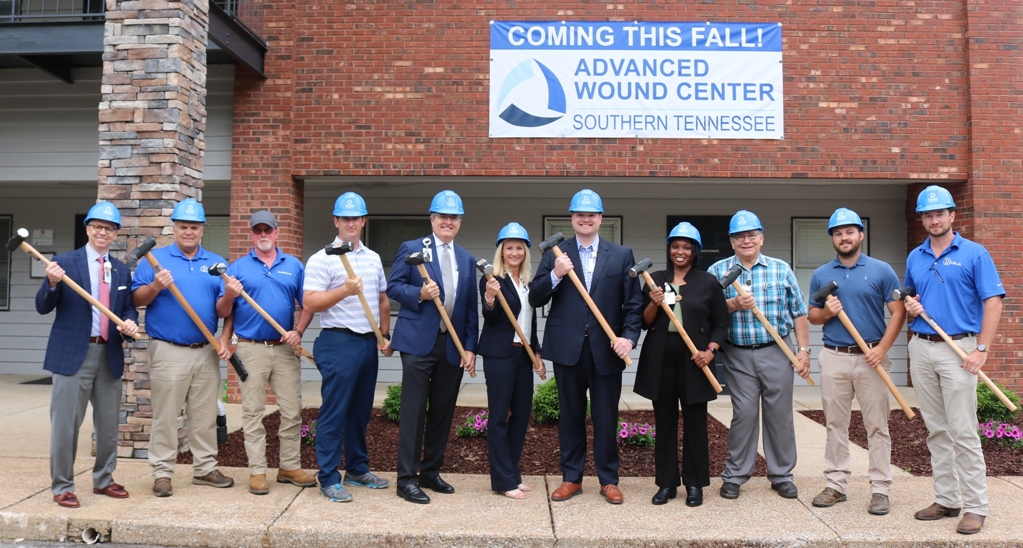 Southern Tennessee Regional Health System Lawrenceburg (STRHS Lawrenceburg) officials announce the upcoming addition of Southern Tennessee Advanced Wound Center to be completed this fall. It will located in the lower level of the Specialty Clinic at 1611 Locust Avenue. On hand to celebrate the beginning of demolition on the existing space are:
Robert Wampler, LifePoint Mountain Division President
Barry Doss, Doss Bros.
Dennis Womble, Doss Bros.
Rep. Clay Doggett
Dan Davis, LifePoint Mountain Division CFO
Kristie Taylor, STRHS Lawrenceburg CFO
Adam Martin, STRHS Lawrenceburg CEO
Marcia Patterson, STRHS Lawrenceburg CNO
James Lomas, STRHS Lawrenceburg Plant Operations Director
Tyler Doss, Doss Bros.
Nic Roberson
Multiple Lawrence County Chamber of Commerce staff and members along with other STRHS Lawrenceburg directors on hand for the Demo Day Celebration.
Read All Posts